Thank you to the organizations and individuals who sponsor the Richmond Farmers Market. We would not be able to host the market without you.
---
Each year, the market is funded by sponsors and donations. We are grateful for this generosity and are keenly aware that the whole community has come together to make the market possible. Thank you.
Please consider becoming a donor or sponsor. All donation inquiries can be sent to info@richmondfarmersmarketvt.org and donations can be sent to the Richmond Farmers Market at P.O. Box 806, Richmond, Vermont 05477.
---
Blooming Babies
PO Box 72 Huntington, VT 05462
(802) 488-5153
Our mission is to help babies enter into the world in a calm and peaceful way, and then to help them bloom by providing families with breastfeeding support and education. Services include HypnoBirthing classes, breastfeeding classes, and lactation consults. https://www.bloomingbabiesvt.com/
---
David Sunshine, Attorney
26 Bridge St. Richmond, VT 05477
(802) 434-3796
Law office providing general legal services to the community and throughout the State of Vermont including real estate, wills, estates and development services.
---
Jamieson Insurance
13 E Main St, Richmond, VT 05477
(802) 434-4142
Jamieson Insurance Agency, Inc. offers you the advantage of many years of experience in Vermont. Our experienced agents offer personal service, competitive rates and customized programs. https://www.jamiesonins.com/
---
Earth Soothers   
                                PO Box 72, Huntington, VT05462    (802) 391-0780                                      Earth Soothers All Natural Remedies are carefully handmade in small batches right here in Vermont. They use local honey and organic elderberries to create their delicious elderberry wellness syrups. Their loose-leaf herbal teas are blended for quality and taste using organic herbs and local chaga. The chaga is responsibly foraged and ground by hand, ready to be brewed into a refreshing tea. https://earthsoothers.com/
---
Richmond Community Kitchen
13 Jolina Ct., Richmond, VT 05477

(802) 434-3445                                                                Richmond Community Kitchen offers locally sourced prepared meals in its retail space, as well as cooking classes, event space/kitchen rentals, and health coaching. Find out more and see what's in stock at www.richmondcommunitykitchen.com
---
Barr Hill                                                                                                              116 Gin Lane, Montpelier, VT 054602                     
(802) 472-8000                                                              Their craft distillery is inspired by the views from atop the Barr Hill Nature Preserve. Caledonia Spirits was founded on a vision to support working landscapes and local agriculture by making Barr Hill craft spirits from regional raw materials.                      https://caledoniaspirits.com/spirit/gin/
---
SB Signs                                                                                                                      466 Shunpike Rd. Williston, VT 05495                                                               (802) 879-7969
                        Serving Upstate New York, Maine, New Hampshire, Vermont, and Massachusetts with signage, installation services, banners, graphics, vehicle fleet graphics, flags and flag poles, stencils and design services.             https://www.sbsigns.net/
---
Stow Cider                                                                                                                     17 Town Farm Lane, Stowe, VT 05672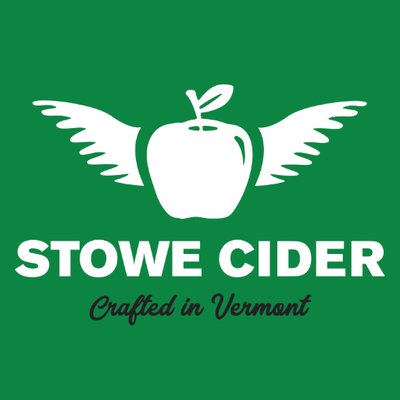 (802) 253-2065                                                                              Stowe Cider was founded in 2013, their vision was to bring something different to the cider scene – "a version that boasted less than half the sweetness of most commercial cider." Stowe Cider is a favorite stop for your favorite dry-cider among visitors and locals alike.  https://www.stowecider.com/                        
---
The FoG                                                                 
              The Fog is a Richmond-based band known for their folk-rock-jam style of playing both original songs as well as covers by Dylan, the Beatles, CSN(Y), Grateful Dead, etc.  They are also the only band that plays all of their concerts on 100% solar energy! For more info see their website fogmusic.net.
---
Walt and Mark–Alive                                                                   A duo featuring an eclectic mix of music to make you feel good. Contact them at: waltej1@comcast.net, and visit this youtube link for a demo. They generously sponsored us with their live performance on July 24, 2020!
---
John and Marge Butterfield                                                                              John and Marge perform as a musical duo with acoustic guitar, bass and vocal harmonies. Their repertoire includes a wide variety of  songs, including Popular, Classics, Blues, Caribbean, Country and Folk Music. John and Marge's close vocal harmonies add a special touch to timeless and memorable songs that they love to share with their audiences. To learn more go to www.airbeartunes.com. They will generously sponsor us with their live performance on July 31, 2020!
---
O'hAnleigh                                       
                                              O'hAnleigh plays Irish-American music that hits home all over the world. Sizzling fiddle tunes, old-school sing-alongs, your favorite pub songs, and award-winning original ballads celebrating the immigration experience and the Celtic myths and legends they brought along from the old country. www.ohanleigh.com. They will generously sponsor us with their live performance on August 7, 2020!  
---
The Ol' Rascals                                                                                                        The Ol' Rascals is a recently formed band of neighbors and ol' friends who enjoy getting together to jam! Mostly traditional with some original tunes. They will generously sponsor us with their live performance on August 14, 2020!
---
The Slow Cookers                                         
                        The Slow Cookers are able to find stability with the abundant energy surrounding their performances and squeeze the groove — much like a slow cooker does to the big cuts. While you might hear anything from folk classics to today's most popular hits, a common thread strings the set together: tight vocal harmonies, a steady groove, and unbridled energy that invites you to smile and perhaps even dance. Visit their website or find them on facebook and instagram. They will generously sponsor us with their live performance on August 21, 2020!
---
The Flycatchers The Flycatchers are a trio playing Americana Roots, Red
Dirt Oklahoma and Texas Alt Country sounds with Dan Blondin on vocals, guitar and harp; Barry Lampke on vocals, guitar and mandolin; and Vicki Maier on vocals and guitar. They will generously sponsor us with their live performance on August 28, 2020!
---
Out of the Blue                                                                                                        Out of the Blue is an innovative fusion of traditional music and blues with jazzy overtones and classical undertones.
Playing mostly original works, sprinkled with not-so-classic cover songs. They will generously sponsor us with their live performance on September 4, 2020!
---
Become a Sponsor!
Thank you for considering sponsorship of the Richmond Farmers Market! This year (2020), more than ever before, we are in need of sponsorship. Your donation will go directly towards supporting infrastructure, supply needs, and staffing to respond to the COVID-19 crisis. We look forward to future seasons when sponsorship will be used to host music and special events that bring our community together around good food. Until then we thank you for your enthusiasm to help us through these unusual circumstances. You can mail in your donation to PO Box 806, Richmond, VT 05477, or contact the market managers, Ari and Kayla,  at rfmmanager@gmail.com or call (802) 881-1249 to inquire about sponsorship.
In past years and in future years, your sponsorship may go towards a specific event of your choosing and your business will be featured in our advertisement of the event, on our website, and in social media postings.
Below you will find a list of the types of events that have been sponsored in the past.
Music ($75 to $100+)
We book bands to play frequently throughout the season and could always use more to help convince the big acts to come! Your sponsorship will go towards a specific musical act of your choosing.
Special Events ($50 to $75)
We have a few special events in the works, including Love is in the Air day, Kids and Cops day, Dairy day and more! If you have an idea of a special event you'd like to sponsor, suggestions are always welcome!
PoP Club & Kids Events ($25 to $50)
Kids are an essential part of our market, and this year our goal is to grow the Power of Produce club. Sponsorship of PoP club events will go towards kid friendly activities that will engage their mind and encourage them to learn about food and try new veggies!
Other (Any amount!)
All donations are welcome! This might go towards supplies for the market, advertising and other essentials for running a smooth and successful market.